2018 Volkswagen Atlas: the intermediate SUV with German flavor
December 15 2017,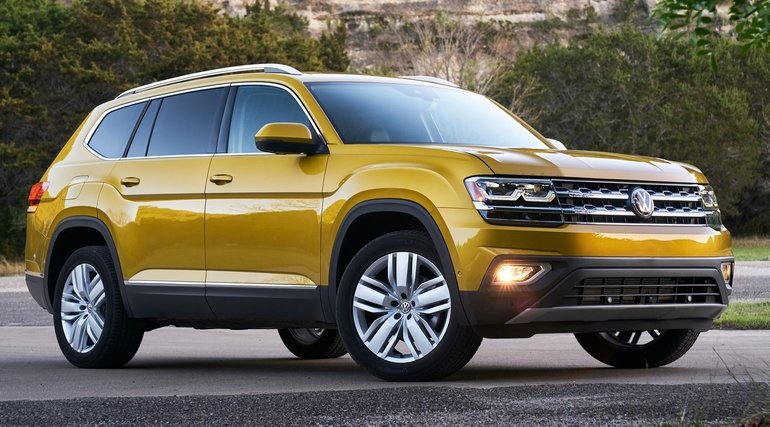 Sport utility vehicles have been popular with consumers for some time. One of the newest models to join the market is the 2018 Volkswagen Atlas, the first midsize SUV in the German manufacturer's history. It's aimed at those who want space without sacrificing driving pleasure.
The 2018 Volkswagen Atlas offers affordable luxury
With its new 2018 VW Atlas starting at $ 35,690, Volkswagen is offering consumers a utility vehicle that is versatile, spacious, refined, comfortable and fun to drive. This is a rare combination, and one that allows this new Volkswagen to stand out.
Inside, the driver and his passengers are treated to a cabin that is both spacious and refined with impressive materials and craftsmanship. The Volkswagen Atlas doesn't have a luxury SUV price, but its interior is able to compete with much more expensive models.
The new Atlas impresses on several levels when it comes to equipment. It offers Apple CarPlay and Android Auto connectivity systems as well as wheels that can reach 20 inches. Also available are heated and ventilated seats, as well as rear heated seats. Advanced driver assistance systems are also offered, such as adaptive cruise control and a lane departure prevention system, multi-zone climate controls, and parking assistance systems.
In the most upscale versions, the Atlas offers a digital cockpit display with a wealth of relevant information that even further enhances the level of sophistication.
Two engines offered in the 2018 Volkswagen Atlas
The 2018 Volkswagen Atlas comes standard with a 2.0-liter four-cylinder engine that develops 235 horsepower. The other option is a 3.6-liter V6 engine that develops 276 horsepower. In both cases, the buyer is getting an SUV that is both powerful and fuel-efficient, and also able to tow an impressive and useful payload.
To find out more about the new 2018 Volkswagen Atlas, contact us today at Centre-Ville Volkswagen!